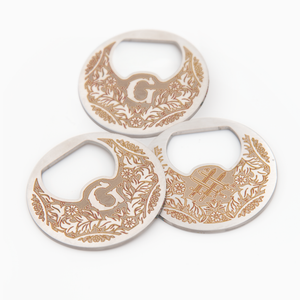 Product image 1
Product image 2
Inspiration Coin - 3 Pack
Crack open a bottle of liquid inspiration with this inspiration token! The character gets advantage on a roll, and the player gets a cold-one. This handmade, stainless steel inspiration coin can also open your ales, be they homebrew or Bell's.
Package includes 3 x coins
Coin is 2" diameter, laser-etched, with some serious heft.
Handmade in Traverse City, play tested in Ann Arbor.
NOTE: This item is handmade, so each one will be a little different!