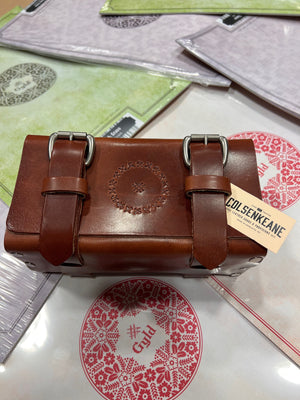 Product image 1
Product image 2
Product image 3
Product image 4
Product image 5
ColsenKeane - Leather Dice / Mini Case - Physical Damage
We partnered with the rad folks at ColsenKeane in North Carolina to make custom leather cases.
Hand-made and guaranteed for life these cases measure 8"x4"x3" and have a removable, six-section divider inside that easily fit 6-12 sets of Damage Dice, medium/large minis or an assortment.
The rectangular construction fits nicely on a shelf, tucked into your larger bag, or stowed in your loot-chest.
Crazy Horse is darker brown color and distressed (back case in image).  Havana is lighter color and has a more finished look (front case in image).